Title
Brandon Township Public Library Treasurers Report 1928-1952
Creator
NULL
Institution
Brandon Township Public Library
Subject
Brandon Township Public Library Treasurers Report 1928-1952
Subject
NULL
Subject
NULL
Item Number
ED06a001
Relation
NULL
Type
text
Format
jpeg
Description
one volume, softbound, 8 5/8x6 5/8, 63 pages both single sided and double sided, some reciepts.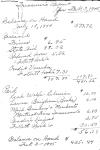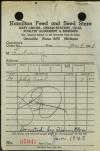 The Making of Modern Michigan
was funded by the
Institute for Museum and Library Services
, an independent federal agency that supports the nation's museums and libraries. Through agreement, this site is hosted by the MSU Libraries and therefore is subject to its
privacy statement
. Please feel free to send any comments regarding this site to
digital@mail.lib.msu.edu
.