Title
Under the Oaks
Creator
Stocking, William ed.
Institution
Jackson District Library
Subject
Republican Party (Mich.)
Subject
NULL
Subject
NULL
Item Number
JC02a001
Relation
NULL
Type
physical_object
Format
tiff
Description
Book commemorating the fiftieth anniversary of the founding of the Republican party, at Jackson, Michigan, July 6, 1854; comprising a history of the party in Michigan; the proceedings of the anniversary celebration, and portraits of leading Michigan Republicans.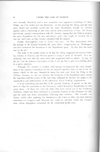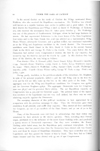 The Making of Modern Michigan
was funded by the
Institute for Museum and Library Services
, an independent federal agency that supports the nation's museums and libraries. Through agreement, this site is hosted by the MSU Libraries and therefore is subject to its
privacy statement
. Please feel free to send any comments regarding this site to
digital@mail.lib.msu.edu
.