Title
A History of James Decker Munson Hospital 1915-1948
Creator
Munson Medical Center
Institution
Munson Medical Center
Subject
Hospital Restructuring
Subject
Written Text Describing the Growth of Munson Medical Center.
Subject
Description of Facilities and Operations of Munson Medical Center 1915-1948.
Item Number
CK01a001
Type
text
Format
tiff
Description
Type Written Text on Parchment Paper.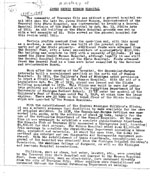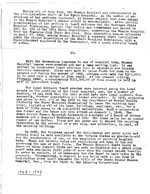 The Making of Modern Michigan
was funded by the
Institute for Museum and Library Services
, an independent federal agency that supports the nation's museums and libraries. Through agreement, this site is hosted by the MSU Libraries and therefore is subject to its
privacy statement
. Please feel free to send any comments regarding this site to
digital@mail.lib.msu.edu
.